Styling & white-labelling
We have several options for customising the validation interface for integration onto your platform.
Our team will customise the theming so please send us a list of the fonts and colours required. Once completed, this will be applied to your account.
This themed tool is available when Embedding the Validation Interface within your platform.
Colour palette
Light or dark mode

Background colour

Text colour

Primary colour (pink by default)

Error colour (red)

Warning colour (orange)

Info colour (blue)

Success colour (green)

Annotation colour (yellow)
Font settings
Font family (system font by default; can use any system font, Adobe Fonts, Google Fonts)

Base font size

Font weights (regular, medium, bold)
Border radius
Used for anything with rounded corners, eg. buttons, annotations, popovers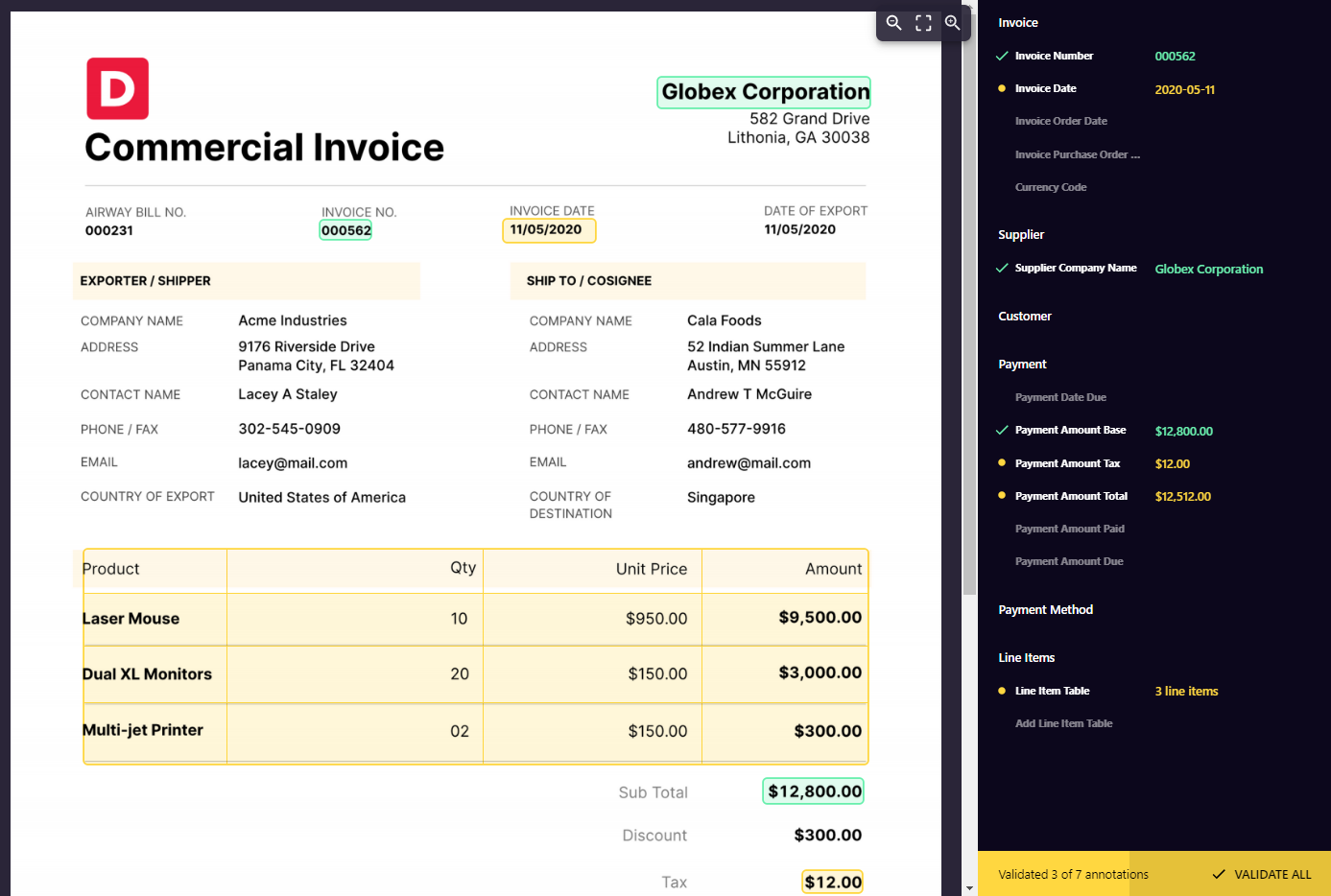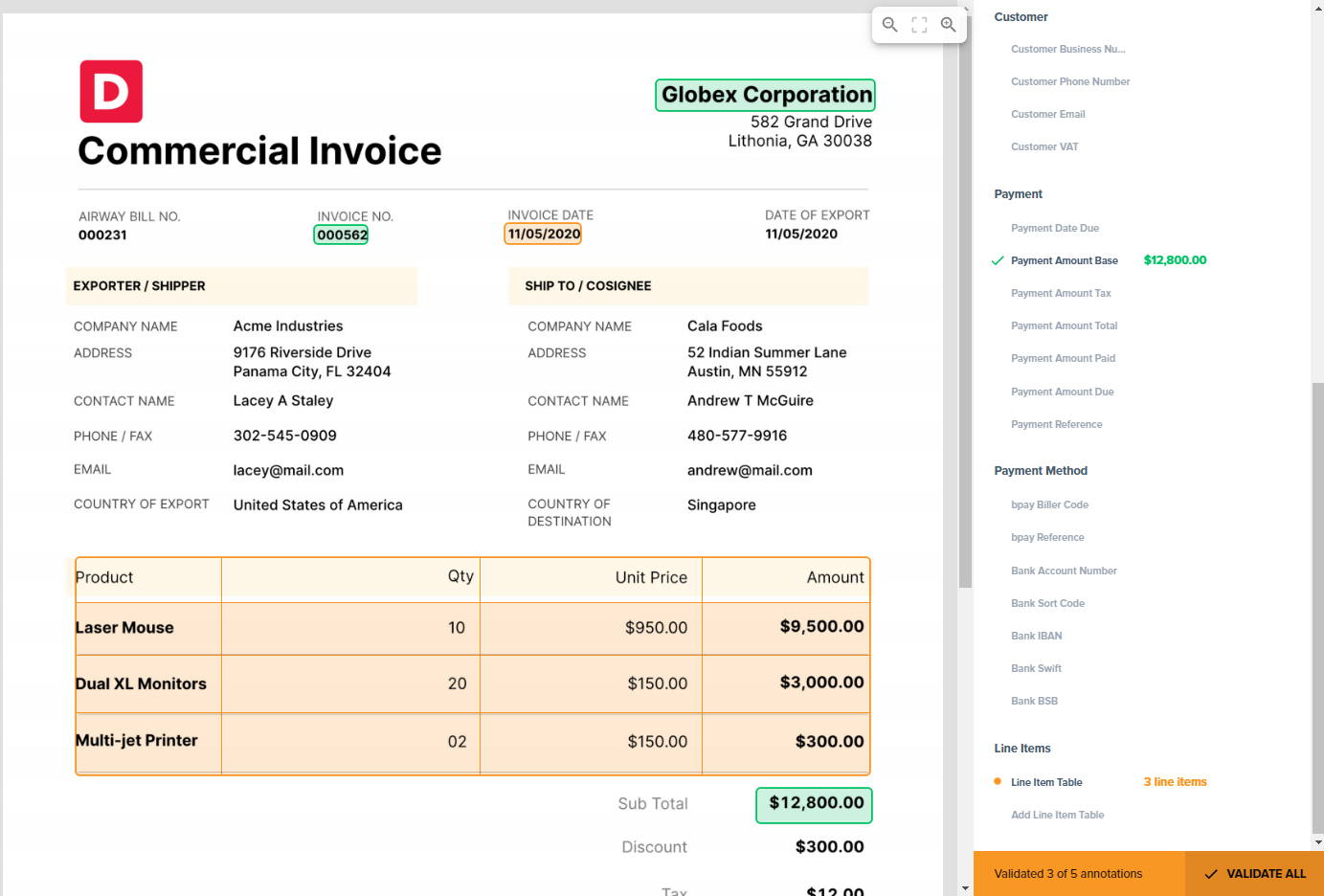 Field customisations
To add customisations to fields, please let our staff know and we will add it on our side. All customisations are at an account level.
Mandatory fields
Fields can be specified as mandatory within the validation interface, meaning that a user who is validating that document cannot proceed without selecting a value for that field. This may be useful where a purchase order number is required for matching purposes or an invoice date is required to ensure timely payment.
Field names and order
The names of any fields and field headings, as well as the order in which they appear in the validation tool, are entirely customisable. For example, to ensure consistency with the rest of the platform, you may wish to change the default use of "supplier" to "vendor".
Any changes to the name of fields will not be reflected in the API and these will remain with the default values shown within our API documentation.
Visible fields
In most cases, not all 36 standard fields that we capture will be relevant to users. While all values will still be returned in our API response, users can select and deselect which fields are relevant to them using the settings page in our web app.
Custom fields
If you require other data to be returned outside of the standard data fields included for the relevant document type, a custom data field can be created. These custom data fields can be of any type (e.g. data, text, value, column) and will be returned in the standard way via our API. These custom fields will appear within our validation interface and users can select the values as they would with fields from our standard schema.